Back in January I wrote a post entitled New research shows women can make a difference, which was a reflection based on some research that showed women are under represented as conference speakers, and how this problem could be addressed… I compared the differences between being an egalitarian and complimentarian and why it is important for Christians to think about this.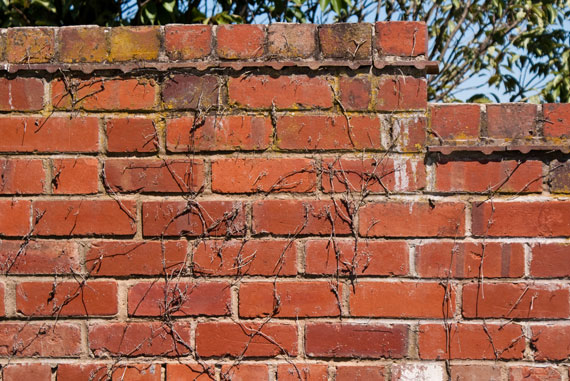 A few days ago a colleague and friend here in New Zealand wrote a detailed post on her blog headed up The Church's Missing Workforce. Thalia confronts the issue of New Zealand Baptist Churches having nearly 40 years (1976) of affirmation of women in church leadership roles, yet in 2014 there are not even 2% of senior or sole pastoral leadership roles in New Zealand Baptist churches filled by women. In this post I respond to Thalia's post.
First, I want to encourage you to click over to sacraparental.com and see the detail Thalia outlines – she articulates the problem very clearly. I think it's helpful.
Summary of the problem
The argument is that male-dominated leadership in a church movement is unhealthy, because of two key points:
God sees men and women as equal and equally to be used to work for the kingdom.
If gifted women are not encouraged to lead or teach then we are all missing out.
In Thalia's post she gives an overview of gender in the Bible, she explains why we are all missing out if women aren't in leadership roles, and she gives some ideas of how the current situation could be challenged and changed.
I've already outed myself here on my blog as an egalitarian, and I'm a pastor in a movement of churches (the New Zealand Baptists) that since 1976 have made egalitarian claims, but in practice we clearly have a long way to go. Whether you're egalitarian, complimentarian, or have never thought about this before, please see what Thalia has to say about the church's missing workforce.
One of my observations
From 2004 I spent 3 years working for Carey Baptist College traveling around the country visiting Distance Students. During that time I came across several women chipping away at a theological qualification, often part-time, prompted because of their sense of "call". The would often not articulate this as a call to Pastoral Leadership, but usually not long into a conversation that's how I would describe their sense of call.
The best place to train for pastoral leadership
The best Pastoral Leadership training in New Zealand at present for anyone wanting to pastor a Baptist church is Carey's three-year full-time on-site Diploma of Pastoral Leadership. I would even dare to say this is the best place for this sort of training full stop: many other church denominations in New Zealand are having their pastoral leaders trained at Carey.
This means, for these women I met around the country to have the best training, like Thalia had, like I had, and like many others each year, they need to shift to Auckland for 3 years and get trained, ready to then serve the national movement of churches somewhere: once trained, Baptist pastors make themselves available to serve the church anywhere.
A decision made not to get the best training
But these women chipping away at distance study had decided not to engage in the best training option, and were doing perhaps the next best thing: Distance study and/or internships in a local church while staying at "home".
Some of the reasons for not moving to Carey for 3 years were: "family", and "husband's work."
Imagine the husband being the one making the most money through his profession/career/full-time-job, and it being a bad move career-wise, or income-wise, to leave that job in South-Island-NZ (or wherever) and live in Auckland for 3 years while Wife trains to be a pastor.
What if Husband can't get employment for the 3 years in Auckland, what if the only jobs are lower income or not that good, or what if after the training they end up shifting (being "called") to Some-random-small-town where there might not be great employment prospects for Husband there, how will the mortgage get paid, the house get upgraded, Husband find work satisfaction, etc…
Another reason might be children: it's not good to move children to another school in their early years, or it's not good to move children when they're at high school, or, we should wait until they're at university – when they're ready to leave the nest…
I believe these are real reasons and challenges, and I don't want to dismiss them.
The idol of family?
I wonder if our ideals of family need to change because they sometimes work against egalitarianism. I wonder if some of the reasons and challenges that prevent married women from training to be pastoral leaders come down to a kind of selfishness of the nuclear family unit, and some inappropriate binds to traditional family values (the husband as hunter and gatherer, the wife as child raiser…).
These issues then create families that refuse to risk in the service of God, perhaps even buying into the "kiwi" dream (owning your own home on a nice section in a nice part of town on a continual upgrade schedule…).
I suggest the church (local and at the "movement" level) isn't making this stuff any easier, by not challenging it, or even pointing it out, and by default buying into it as well, eg: "family" seems to be the ideal thing to aim for.
The system
I think I'm happy to say I had less to sacrifice than some when I stopped my career to begin training to be a pastor at Carey – I was young (25), single (with no dependants), and had intentionally decided being debt-free would give me more flexibility in the future (so no mortgage for property ownership).
My Pastoral Leadership year-group at Carey was/is all men, most had spouses and children who followed them to Auckland for 3 years, and then followed them to new places around the country to start a new life with a new local church.
And being men they all got "calls" with guaranteed stipends.  That's how the Carey/Baptist system is set up, and it works really well for men with families who follow them to Auckland and then elsewhere.
Take the training to the women?
I've thought about this a bit, and I still think the best idea is getting the person with the pastoral call to be in Auckland for 3 years – I'm not convinced that finding ways to bring the training to the people is a good idea, and realistically, Auckland has everything needed for a broad training experience in such a confined space.
I also wonder, if these families can't move to Auckland to train, are they any more likely to move to another city/town after their training to take up a pastoral role?
Bring the women to the training?
How do we get the out-of-Auckland married woman with a call to pastoral leadership, and her family, to Carey to train?
1. Challenge the model of family
We need to challenge the nuclear family model and God's plan for family.
I hear people talking about being "equally yoked" as if your partner being Christian is the main thing. Is that really the issue? Shouldn't it be more about someone's partner not preventing God's call but enabling it – together or in parallel? I also appreciate that a sense of call may form or develop after life-long partnerships have formed, so:
Way before nuclear families begin to form, in the general vibe of church life we (leaders) need to be talking up transience, an unsettled life of service, sacrifice, etc, so it's not the "weird" or "super spiritual" people who move to India, or Thailand, or Auckland – it's normal to do that, just like it's normal to become a GP and live in Lower Hutt, or have your own plumbing business.
2. Remove financial pressure
We need to remove finance from being a deciding factor.
Pastors get paid pretty well in New Zealand – an average NZ household income is about $85k – this often includes two earners (the median household income is about $68k). A pastor gets about $65k including allowances.
Lets pay Pastoral Leadership students a stipend and provide housing for the 3 years of their study in Auckland. This would remove much of the financial risk barrier. While not addressing potential career disadvantages for the husband, I'm sure families would feel more "secure" if they had a guaranteed income for the 3 years of training. Sure, this is simplistic, perhaps we'd need to include means testing or other criteria, but you get the point.
This idea requires more money than is currently available, so:
3. Replace leadership that doesn't model change
Like the saying "it takes a village to raise a child"; it takes a church to form a pastoral leader (and by "church" I mean movement-of-churches in the case of Baptists).
Local churches, the regional associations, and the national movement of churches, all need to see pastoral leadership training as something we are all involved in TOGETHER.  Rather than an individual thing (such as Jane Blogs hearing the call of God to become a pastor and either following through with it or not). Currently the application process into the Diploma of Pastoral Leadership does require input from the local church and regional association, but it's seldom seen as owning the process.
The local church, regional association, and national movement all rely on good healthy pastoral leadership, so lets put the onus on these 3 entities to fully resource the training, taking this responsibility off the individual or family.
Just as pastors are gatekeepers of information etc in the local church, so too is the significance of regional and national leadership. The greatest headway in this area will be achieved when the leaders of these 3 entities are working hard to make a change – not just rhetoric, but vision, budget priorities, modelling, etc.
As people are nominated for leadership positions at regional and national levels (including the likes of what Baptists call Assembly Council), we should ask them how they are implementing change in this area (since as a movement we have decided it is significant) – if there is no evidence, we should not accept their nomination.
Theological reflection
This is needed on this issue – Thalia does some. I could do some too and I realise this post is light in that area – I don't think it's absence lessens the argument.
Read the back story
My reflections here are based on one of my observations and is just a small part of the discussion that needs to continue. If you've read this far and haven't yet looked at what Thalia has said, please click over to sacraparental.com and see the issue as she presents it.
Image: Brick Wall, by Pleasence on flickr.com, Creative Commons.