This is not my usual kind of blog post. Here is some news and reflection about my own personal situation right now: Sunday 21 December 2014 will be my last day as Assistant Minister at Oxford Terrace Baptist Church in Christchurch New Zealand.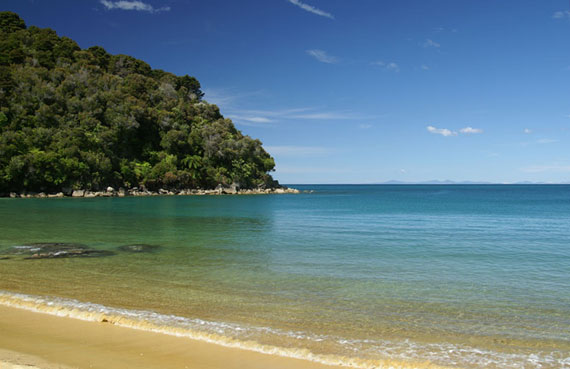 My position being made redundant was no surprise, and I have been a willing participant in the process the church went though over a ten-month period. It was decided that on financial grounds, the church is currently over-staffed, and in the end the church members concluded they could no longer sustain an Assistant Minister.
This church has a fascinating financial predicament, for example, in 2011 had the devastating earthquakes not happened in Christchurch, the church car-park, on the edge of the Central Business District, would have generated $60,000. Today, more than three years after the earthquakes, the CBD is pretty much a ghost town, meaning the church car-park sits empty most of the time and generates no income.
Adding to this predicament are the millions of dollars of insurance money waiting in the church bank account to replace lost buildings and property. In terms of property, this church pretty much has a blank slate with 150 years of investment now realised as cash. I will watch with anticipation to see how this unique opportunity unfolds.
Natural disasters bring change
Had voluntary redundancy been offered I would have put my hand up – throughout the six years in this role I've been half-time while being a student the other half working on the PhD I graduated with in December 2013. Before the earthquakes my hope was full-time work with this church once I graduated; it didn't take long to realise after the earthquakes that I would need to look somewhere else for something full-time. I've spent the last eight years juggling part-time roles – it would be really nice to have one major focus now.
When I started at Oxford Terrace Baptist Church, my work was around the church's engagement with its local context – over several decades there had been an evolving disengagement. My work in the first two years, before the earthquakes, was more on the fringe, which in a traditional model of church is an easier place to be thinking about the future of mission, worship, and faith-community. The earthquake events of 2010/11 brought tumultuous times for Oxford Terrace and our city, which changed just about everything.
Once things settled down a bit, one major post-earthquake shift became obvious: the majority core of this church (what I define as a traditional expression of church) needed to think about the future of the church in a way it hadn't needed to before. Prior to the earthquakes this traditional core had gladly and generously resourced the fringe to dream about the future. Post-earthquakes the fringe is less of a priority and the survival of the traditional core has become a primary focus. My observation is that this is a natural human response through disaster.
Chaos
Looking back, I can honestly say I found the immediate post-earthquake survival and recovery years energising. Someone who had observed my work before and after these natural disaster events told me they thought one of my strengths was creating order out of chaos. That has stuck with me and I think it describes a lot of what I enjoy doing. I think this also fits into why I was drawn into the particular type of doctoral research I have done: in general, the connection between church and society in New Zealand is a bit chaotic. I am also interested in the signs of disorder and confusion in churches and their wider organisational structures.
I have a sense of sadness from never actually being able to pull off the dreams I had for this Oxford Terrace Baptist Church and community. The two years I had before the earthquakes were only enough time to work on foundational things.
One of the biggest learning experiences of the last six years has been working with constant change. Working within a context requiring organisational change is one thing, adding multiple states of emergencies, months of isolation from resources, years of sustaining temporary existence, and the dynamics of humans and community, it's easy to look back and see how good this chapter in my life has been for my personal and professional development. I am different now to when I arrived.
Employment contracts
Despite not having a redundancy compensation clause in my employment contract, the church has been generous in giving me four months' notice rather than the contractual month. I guess I'll read that clause in my next employment contract with a closer eye!
Future work and opportunities
I'm looking for something to do next. I have considered a few church pastoral roles, but at the moment this kind of work doesn't seem to be the best fit for what I have to offer.
A few weeks ago I attended the Ecclesial Practices conference in Durham (and presented a paper). I found it an energising place to be hearing about many different research projects going on in the northern hemisphere to do with ethnographic and other qualitative approaches to the study of a variety of ecclesial practices and contexts, trying to gain better understanding of the church and its future. I left Durham with a desire to do more research. I wonder how that might pan out in my future.
My passion for the church and its future is probably best described as being at the macro level – something I have learnt through my church pastoral experience. I'm not naturally drawn to nurturing faith communities. I'm drawn to assessing situations and contexts, identifying problems and inconsistencies, and then designing possible future scenarios and figuring out how they might work. This is starting to sound like a CV – if you have any leads, feel free to get in touch! (See my "About" page for a brief autobiography.)
In the immediate future, if there is a gap between employment, I plan to spend my time focusing on some writing projects I have lined up: some academic articles, as well as putting together a resource for church leaders to help and encourage mission engagement in current societal contexts.
A prayer for Oxford Terrace Baptist Church
Lord, as we part and go our different ways
it is my prayer that you will give us,
each in our own way,
the passion for living and loving,
the courage for daring and hoping,
the freedom for growing and changing,
the capacity for giving and receiving,
the humility for learning,
the tenderness for understanding,
the strength for enduring,
the trust for believing,
and may your grace and your peace,
which is not the absence of conflict,
but the presence of all that makes life whole,
be with us and go with us.
Amen. 1
Image: Beach in the Abel Tasman National Park, by Mike Crudge AbelTasmanBook.com
The process of having a Baptist church members meeting vote on your redundancy feels a bit like what I imagine being voted off the island is like in a reality TV show.
Notes:
Prayer from "Be our freedom Lord – responsive prayers and readings for contemporary worship" by Terry C Falla. Openbook Publishers, 1994, pg 243. ↩